Construction Materials Testing
Tests On Time
How about one less thing to worry about? Get all your tests done correctly and responsively so you can stay focused.
You Know What You're Getting
Our laboratory is inspected by the Construction Materials Engineering Council (CMEC) and approved by the Florida Department of Transportation (FDOT) to perform all your construction testing and quality control testing needs, in one place.
Increase Confidence
You'll work with knowledgeable professional engineers and qualified technicians that ensure the materials you are using are correct.

Increase Efficiency
All your testing is done in one place with a simplified and consistent process with online reporting and closeout packages.
Fewer Delays
Saving you from potential delays in project timeline from working with different labs, testing and results processes.

Helpful Resources
Make the best decisions on your next job. Explore cost breakdowns, processes, insights, and regulatory requirements.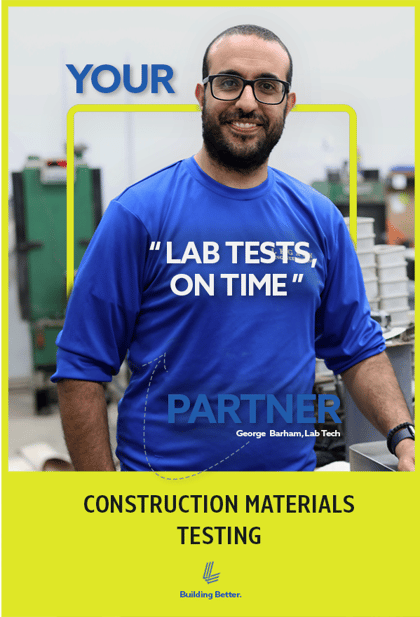 Preheader
Common Questions & Answers
You have questions, we have answers!
I need a density test. How can I get that set up?
How long does a Proctor take?
How fast can you get to my job?